eSafety Commissioner
As part of our commitment to online safety for our community, St Anthony's Primary School will be sharing many initiatives and resources from the eSafety Commissioner's website.
Online games can be great fun for your child, but make sure you can help them manage the risks.
Many games can improve your child's coordination, problem-solving and multi-tasking skills, as well as help build social skills through online interactivity with other players. But it is also important to understand what might go wrong and have a negative impact on
your child.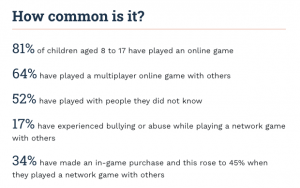 The Online Gaming page for parents and carers covers;