Care for Creation Month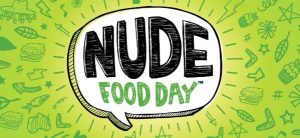 To celebrate the beginning of "Care for Creation" month, the Social Justice Leaders will be holding a "Nude your Food" day across the whole school to try and combat the amount of waste we use at St Anthony's Primary School. We have noticed a lot of rubbish out in the yard this term, which has lasting effects on the environment.
Our rubbish bins are overflowing with plastic and wrappers, so this Friday the 2nd of September we are challenging you to "Nude your Food" and use less single-use plastic. Instead of bringing your lunch in glad wrap, try bringing it in a reusable container or in a paper bag instead. These materials are much better for our environment because they can be reused, repurposed and recycled.
This initiative will run each Friday until the end of term.